Guide for Cooperative Researcher Dormitory
in Primate Research Institute
This facility is provided for visiting individuals engaged in collaboration with faculty of the Institute.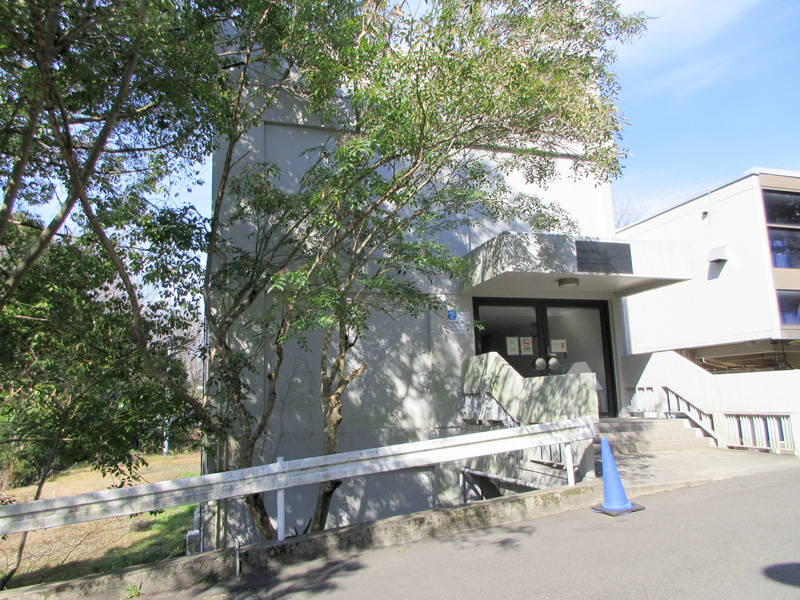 For reservation, please make arrangements through your host researcher and apply to Cooperative Research Section.
Address(Map) 41-2 Kanrin Inuyama-city, Aichi 484-8506
(This dormitory is located in front of the Institute's main building.)
Reception Administrative office, Primate Research Institute
(Reservation time… 9:00-12:00 / 13:00-16:00 (weekday only))
TEL +81-568-63-0232
FAX +81-568-63-0085
Room Single room 14 rooms, Twin room 3 rooms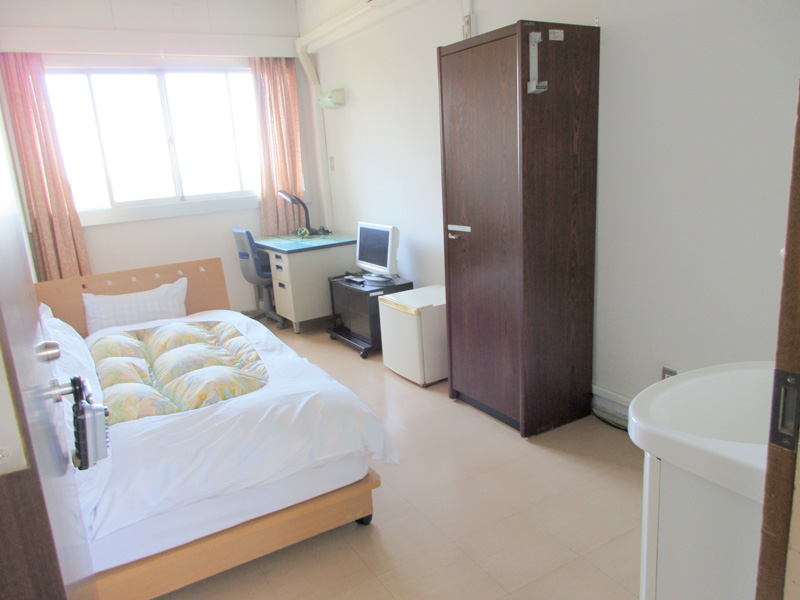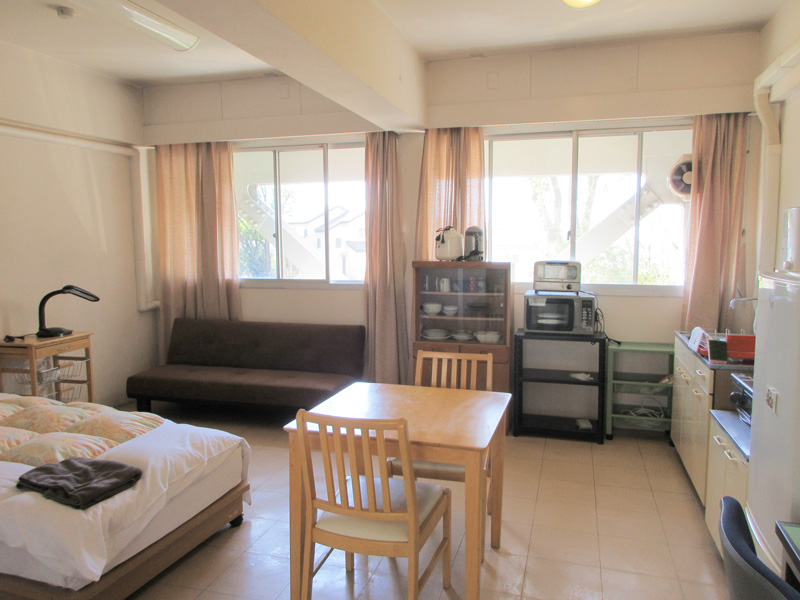 Facility Entrance hall, Bathroom(Men and Women for each), Kitchen room, Laundry room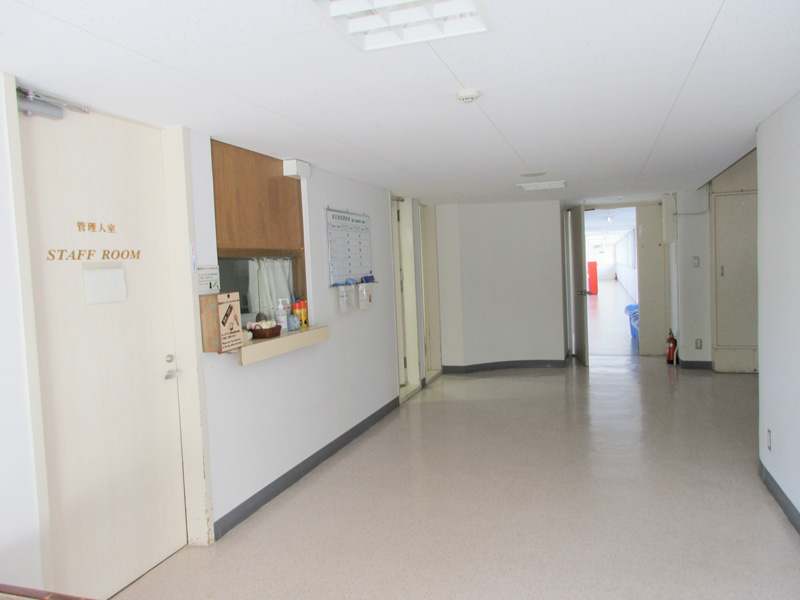 Check IN/OUT 13:00 / 10:00 (The time may be changed by our schedule.)
*Please check-in at main office on Primate Research Institute upon your arrival. In case you intend to arrive out of office hours, you should contact your host researcher in advance.
Room rate (ex) 1 night:1,650yen, 2 nights:2,370yen, 3 nights:3,090yen
*For the details, please ask your host researcher.
*Please pay accommodation fee upon your arrival with exact money.
Room facilities Bath towel, face towel, bed, desk, locker, bookshelf, refrigerator, air conditioner, Wifi (When you use Wifi, please apply to your host researcher.)
*We exchange clean bed sheet, bath towel and face towel twice a week.
*Please bring toilet set (Tooth brush etc.).
Bathroom facilities Hair dryer, shampoo, conditioner
Kitchen facilities Dishes and cooking equipment (Microwave etc.)
Laundry room facilities 2 laundry machines, 2 dryers, detergent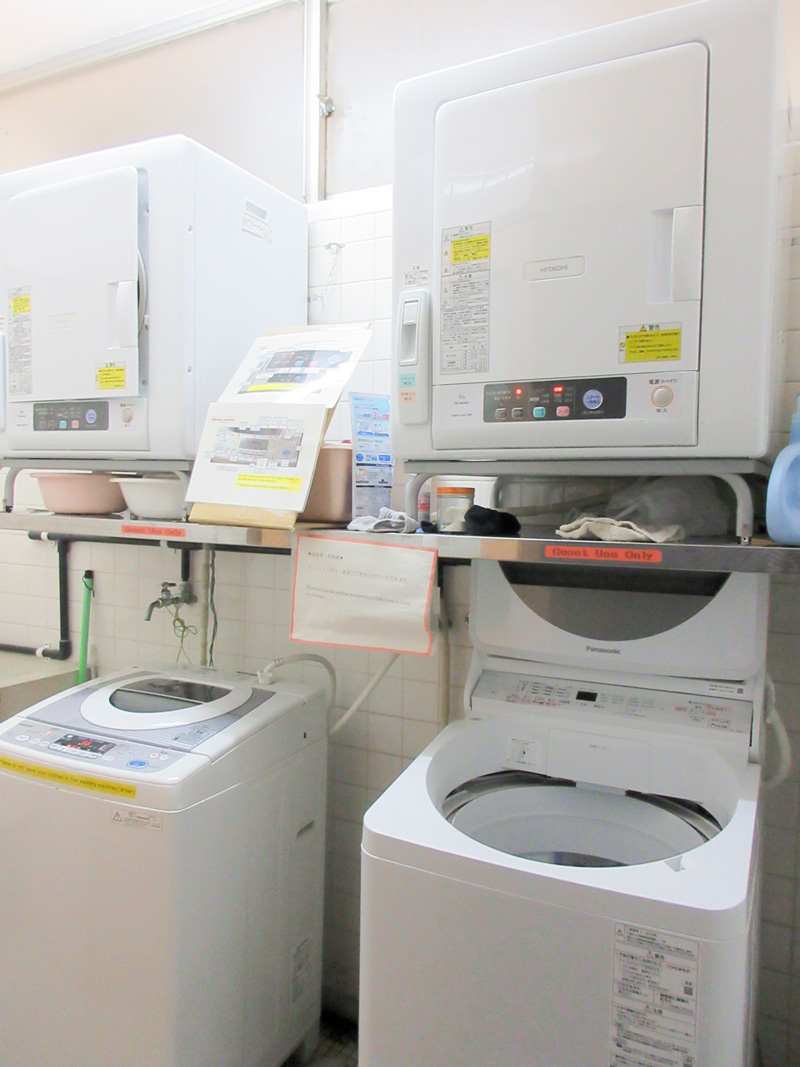 <Contact>
Cooperative Research Section, Primate Research Institute, Kyoto University
41-2 Kanrin Inuyama-city, Aichi 484-8506
TEL +81-568-63-0232
FAX +81-568-63-0085