Back number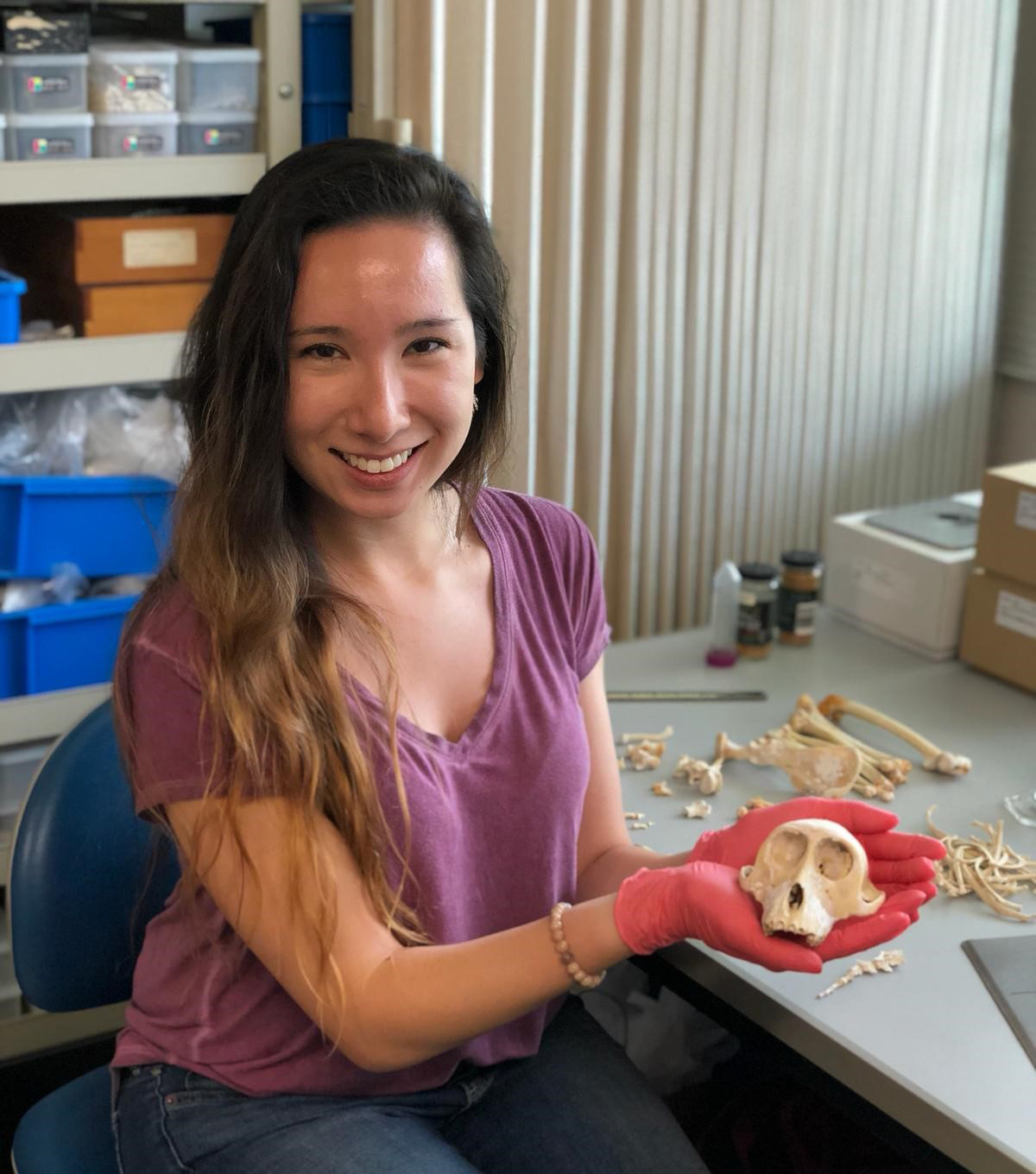 vol.19
As a research fellow of the JSPS Summer Program and PhD student at Kent State University, I spent 9 weeks at the Primate Research Institute of Kyoto University through CICASP. With the guidance of my host, Dr. Nishimura, and the help of his lab, I was able to utilize the extensive Japanese macaque skeletal collection to examine limb and thorax phenotypic plasticity. I also received training on how the pQCT scanner works and using the Image J program to extract information from the CT scan data. The students and professors at the PRI were incredibly welcoming and helpful, and there were many opportunities for enrichment outside of the lab, including seminars, informal evening lectures, and volleyball. I had an incredible experience getting to connect with the researchers at the PRI, exploring the sights/sounds of Japan and immersing myself in the local culture through living and working in Inuyama at the Primate Research Institute. I hope to continue the relationships I have made, the research I started, and return to the PRI!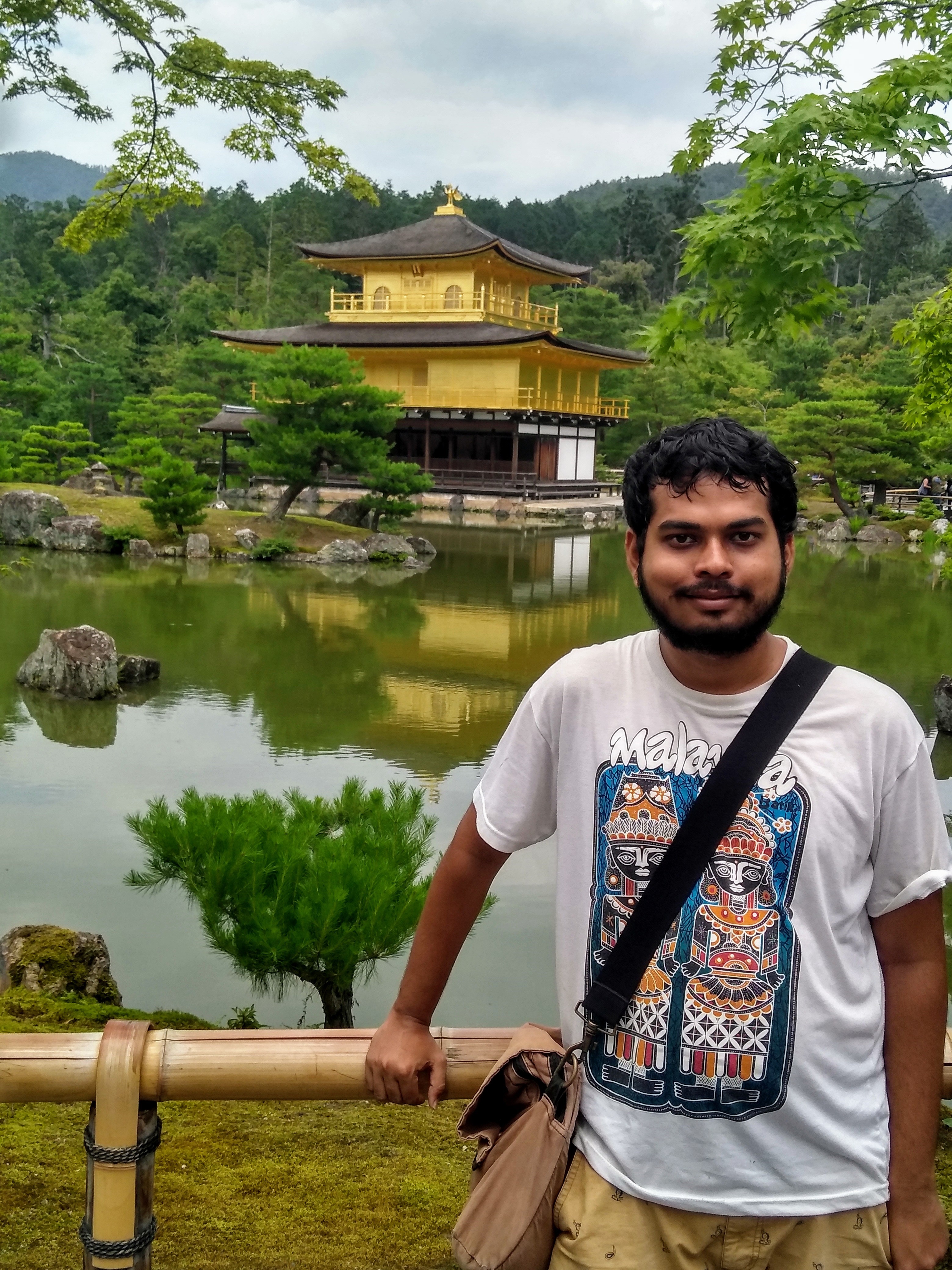 vol.18
The project dealt with identifying different stages of parasites (primarily B.coli and Troglodytes) and subsequently quantifying the parasite load in fecal samples of bonobos from D.R.Congo, Africa. I employed McMaster sedimentation technique for collecting the data. The data will then be correlated with the behavioral observations in bonobos, to see whether there are health consequences of avoiding contamination in bonobos. This might provide some insights into the possible origins of the hygiene tendency and how the risk of parasite infection has helped its evolution.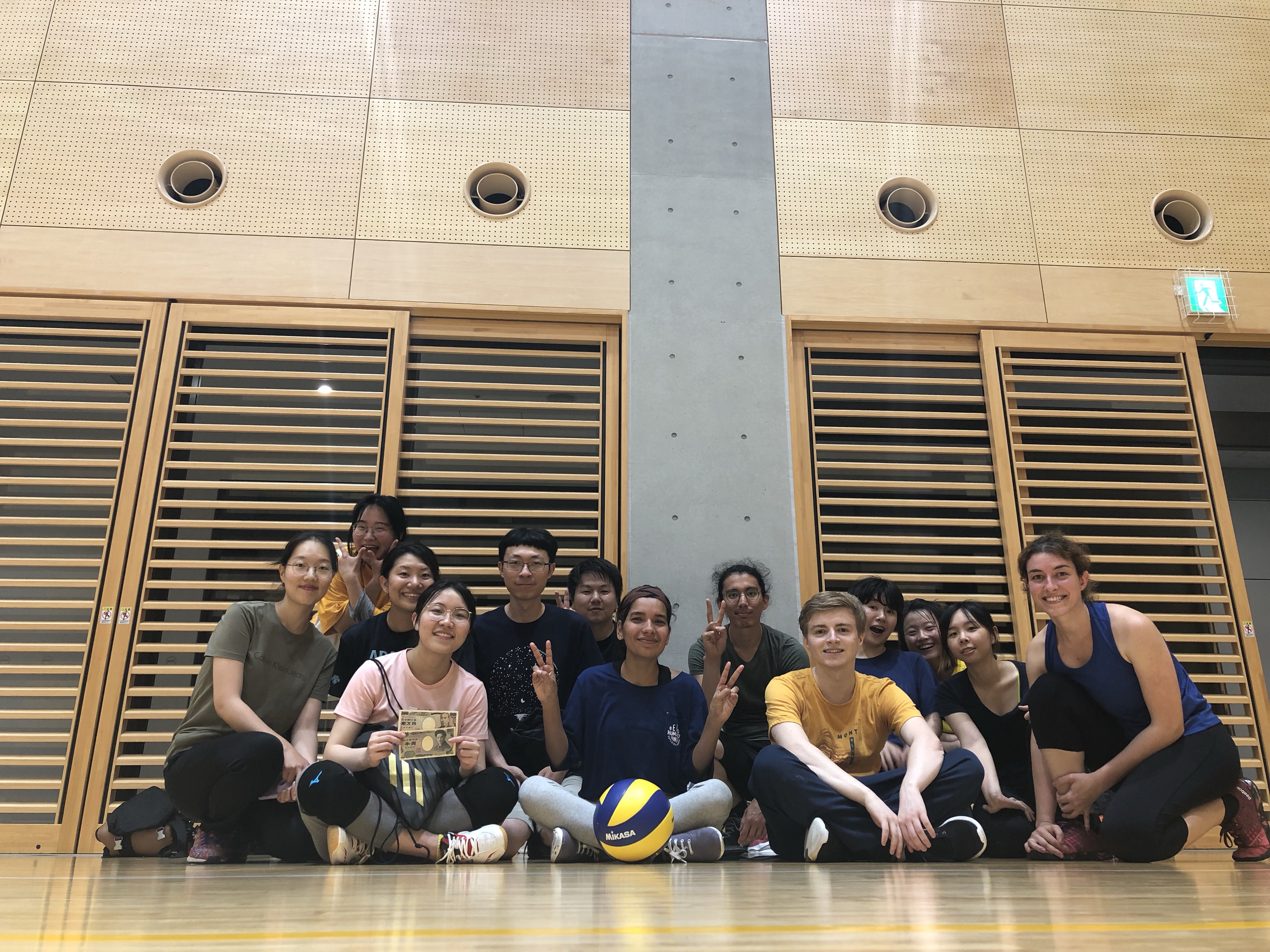 vol.17
As a student of Agriculture in the Netherlands I work for the most part with farm animals. I wanted to do a internship with primates so I chose for the PRI. During my internship I worked on a project for Prof. Hanya Goro to extract Japanese Macaque DNA from collected fly samples. I extracted DNA from the fly samples, performed PCR with these samples and used electrophoresis to identify the bands. It was a very interesting and informative internship and after work there was always time for some volleyball with the other students.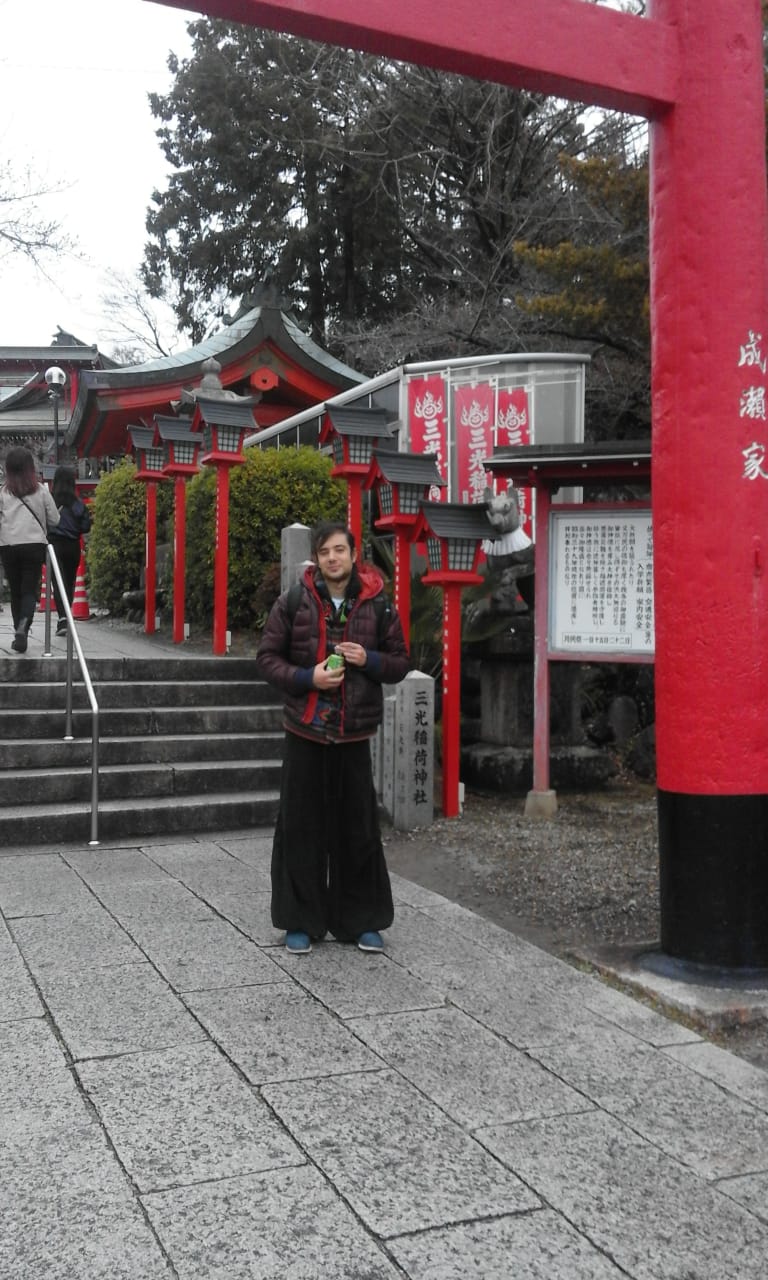 vol.16
It was so interesting to meet the chimpanzees, to observe while they performed their tasks skillfully, or explored new objects with curiosity, or played with each other. At PRI, they live blissfully in a gigantic forest-like environment, cherished by the caretakers. They join the test only if they are in the mood for it. Indeed, CICASP is not only a world-class laboratory for studying ape's behavior but also a pioneering institution in the improvement of captive chimpanzees' wellness. I was very lucky to join such a cutting-edge research facility, and even luckier to start my own project there. Hattori sensei allowed me to run it in her lab with absolute freedom. She provided all the technical and logistic support I needed. She even bought me a 3D printer straight away. And CICASP secretaries -Sayaka, Noe, and Mayumi- always solved my daily-life inconveniences with celerity and cheerfulness. Truly, it was an extremally formative experience. I definitely recommend CICASP to anyone who has an academic interest in primates' behavior.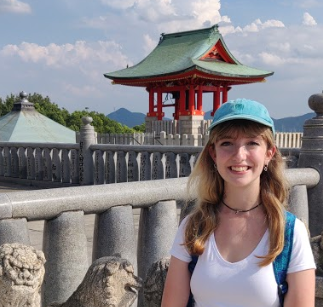 vol.15
I had the fantastic opportunity to spend six weeks interning at PRI in the language and intelligence department, observing experiments that aimed to test the evolutionary origin of musicality. I learnt so much about fields of primatology and comparative psychology that I had not had much exposure to before and got hands on experience in the lab – PRI is the perfect place to be immersed in the research as a student. As well as getting to know the other students, researchers and the facilities, I got to explore Inuyama and surrounding cities, whilst learning about Chimpanzee behavior and primate care at PRI.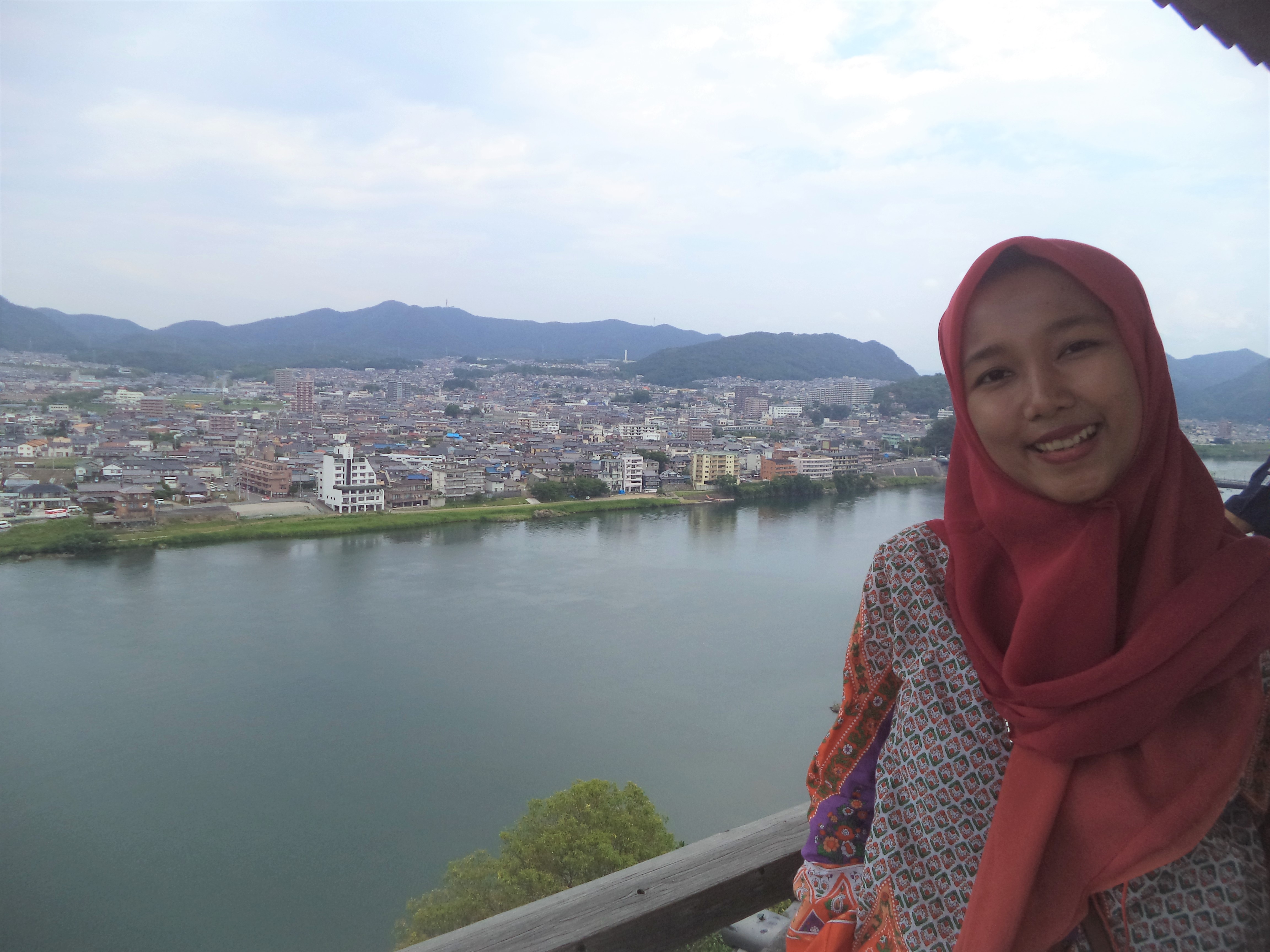 vol.14
Joining short term internship program at primate research institute of Kyoto university is unforgettable moment for me. During my internship, I learned many things that I have never done before. Yamato Tsuji sensei as my supervisor taught me how to analyze fecal sample to know about seed dispersal. It gave me new insight that the macaques are considered to play an essential role in seed dispersal. Moreover, I attended seminar every week which open my perspective in others research topics from across the world. Another interesting moment was sharing experiences with people from other countries. it will be my honor to come back to this wonderful country. Thank you so much CICASP to give me this privilege. I hope, I will come back soon.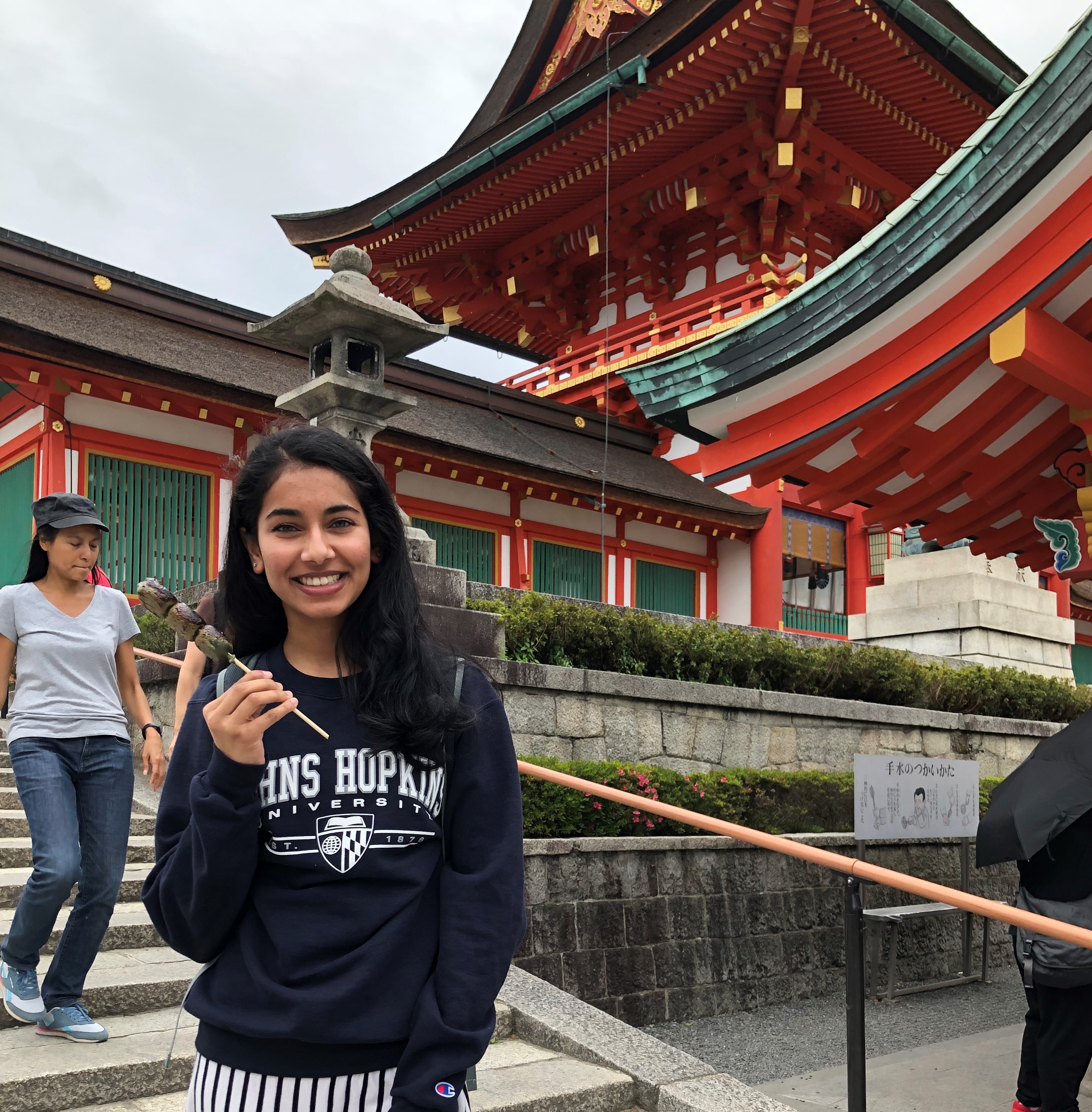 vol.13
I truly enjoyed the opportunity to participate in the short-term research internship program at the Primate Research Institute of Kyoto University. Throughout the two months I spent in Inuyama, I had the privilege of learning about the Japanese language, food, and overall culture. Most of all, I was able to learn more about Neuroscience, my chosen field of study. I was able to act as an observer in many important procedures such as monkey training and surgery thanks to my host professor, Dr. Takada. I also learned valuable tissue histology skills thanks to Kei Kimura, a graduate student, and computing skills thanks to the two Dr. Amemoris. Taking part in this internship was a very valuable experience and I will fondly remember the time I spent in Japan for many years to come.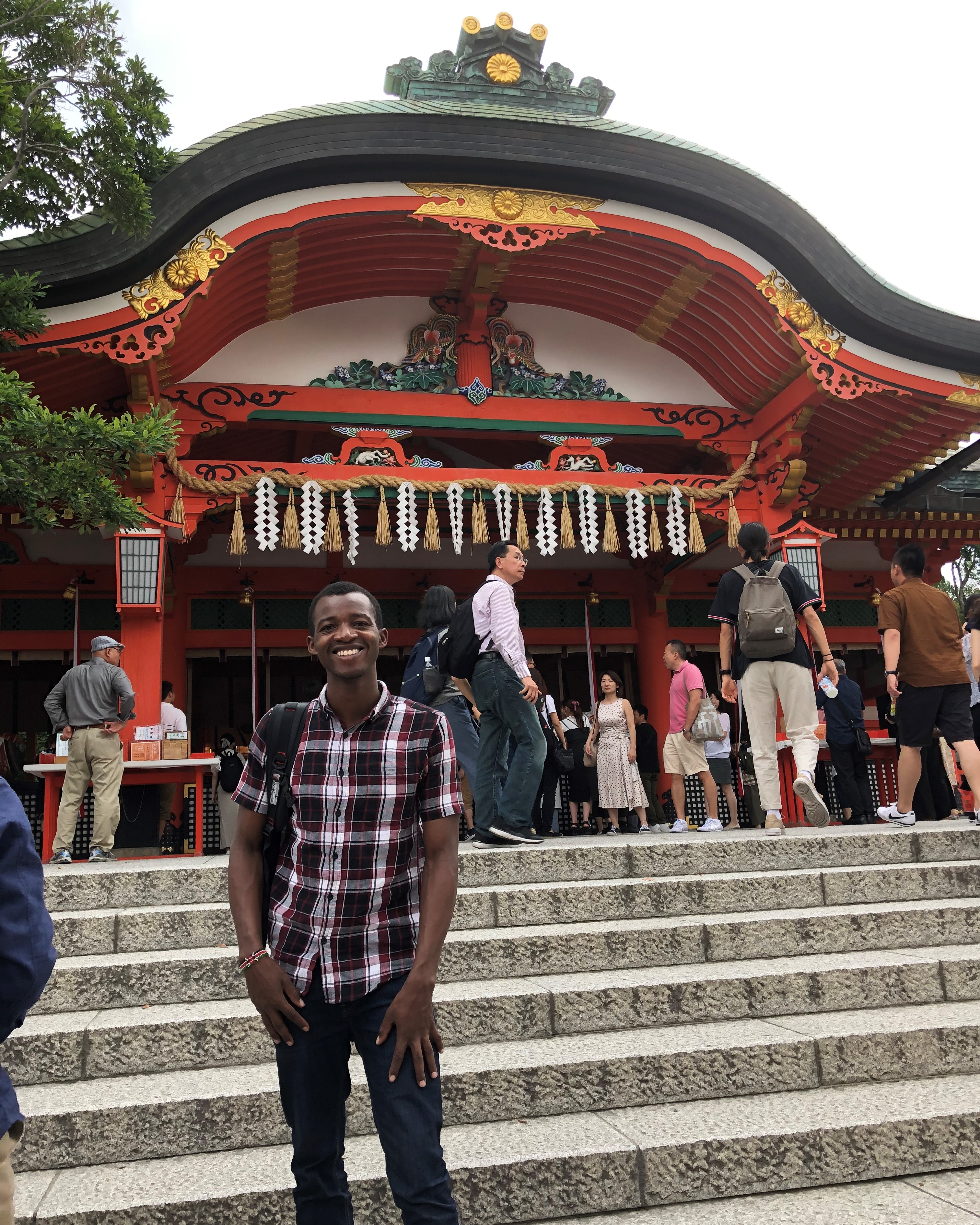 vol.12
It was indeed a great privilege to join Primate Research Institute,Lab of Cellular and Molecular Biology section to conduct experiments on Genetic Analysis of Bitter taste receptors of African Monkeys,under supervision of my host Professor,Hiroo Imai. It was quite memorial and I will always be glad to come back to this wonderful laboratory that not only shaped my career and future research endeavors but also exposed me to great scientist all over the world.I will live to remember this perfect signature in my Academic history. It is also my pleasure to honor CICASP and entire community of Kyoto University Primate Research Institute for hosting me and creating a serene ambience for my research in Japan.It was quite rewarding and I am deeply indebted to everyone,who spared his/her busy schedules to ensure my serenity.I was much overwhelmed with Japanese culture of kindness,politeness,love,care and indomitable spirits of mentorship.Moreover,the optimism to leave the world at better place than we found it.I will never forget to appreciate the level of technological and research advancement in Japan.I was much intrigued by experiences enjoyed outside lab work,ranging from beautiful sceneries of mountains, historical shrines and temples, castles, to Modern Shinkhasen.This make me believe in Japan to be my perfect destination to fulfill my research dreams. Moreover,I also spared my time attend seminars and conferences organized by CICASP and Kyoto University as well as participation in sports and other social activities to colour my stay in japan and also to appreciate Japanese culture. I sincerely acknowledge the level of hospitality by entire Japanese community.Please feel much championed up! May Japan be blessed abundantly and plenty be found within its borders. To CICASP and the entire community of Kyoto University Primate Research Institute,receive my greatest gratitute.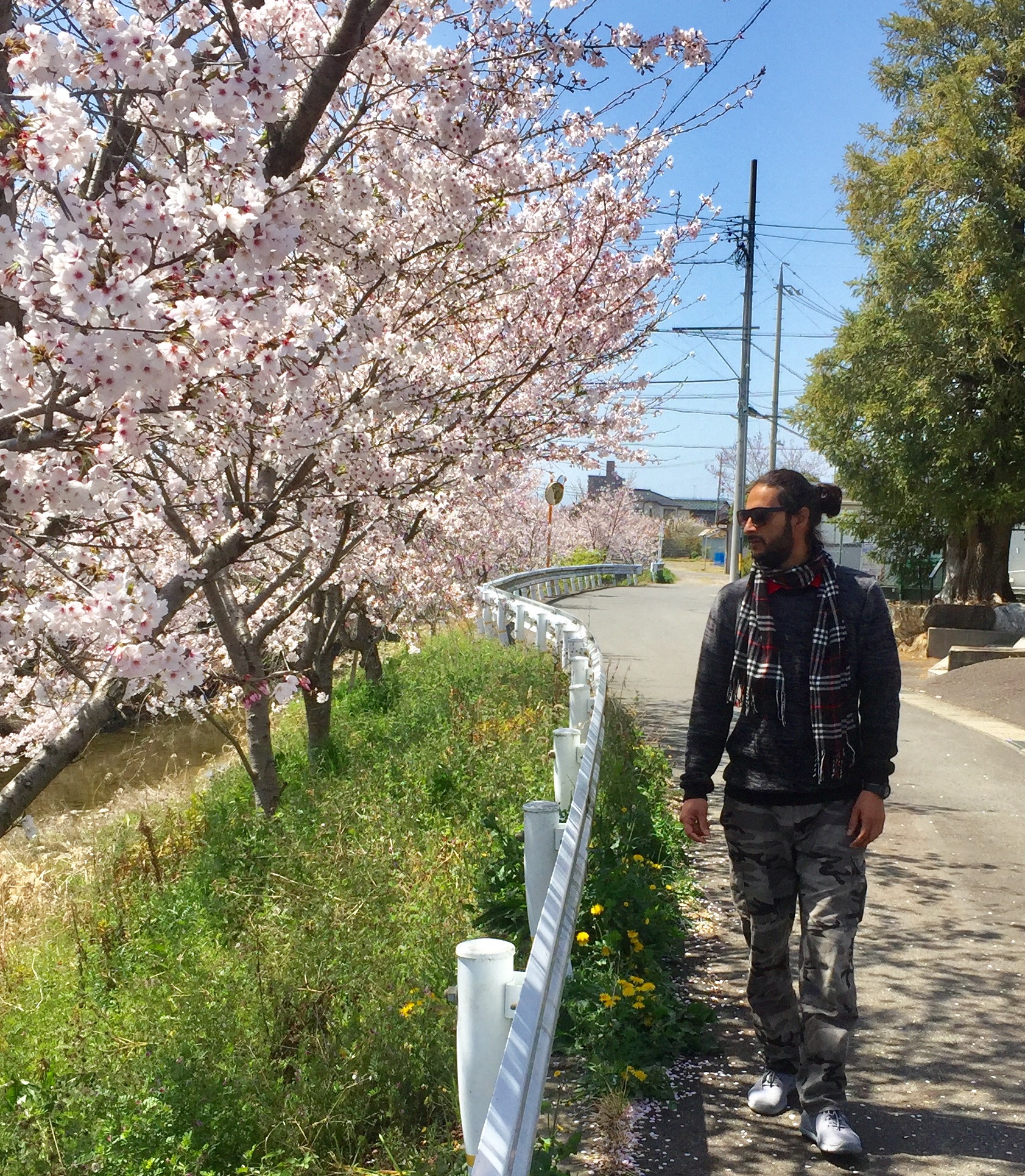 vol.11
Joining the internship program at Primate Research Institute in Japan was one of the best decision of my life as I gained essential concepts of science and also on personal grounds, helping me become a better human altogether. I was pleased to begin my internship under the able supervision of prof. Tanaka Hiroyuki, learning and assisting the lab techniques of DNA analysis such as DNA extraction, PCR, Gene Mapping, Electrophoresis, etc. Apart from learning DNA lab techniques, I also attended talks on range of interesting topics which made me aware on various studies from across the world, broadening my perspective. Apart from patiently teaching me scientific concepts, Mr. Tanaka also introduced me to authentic and exquisite Japanese culture, traditions and food. I couldn't be luckier to start my internship at the time when cherry blossoms were at full bloom. I thoroughly enjoyed my stay in the beautiful town of Inuyama in the great Nobi plains of Japan and thank CICASP for giving me this opportunity and hope to visit again soon.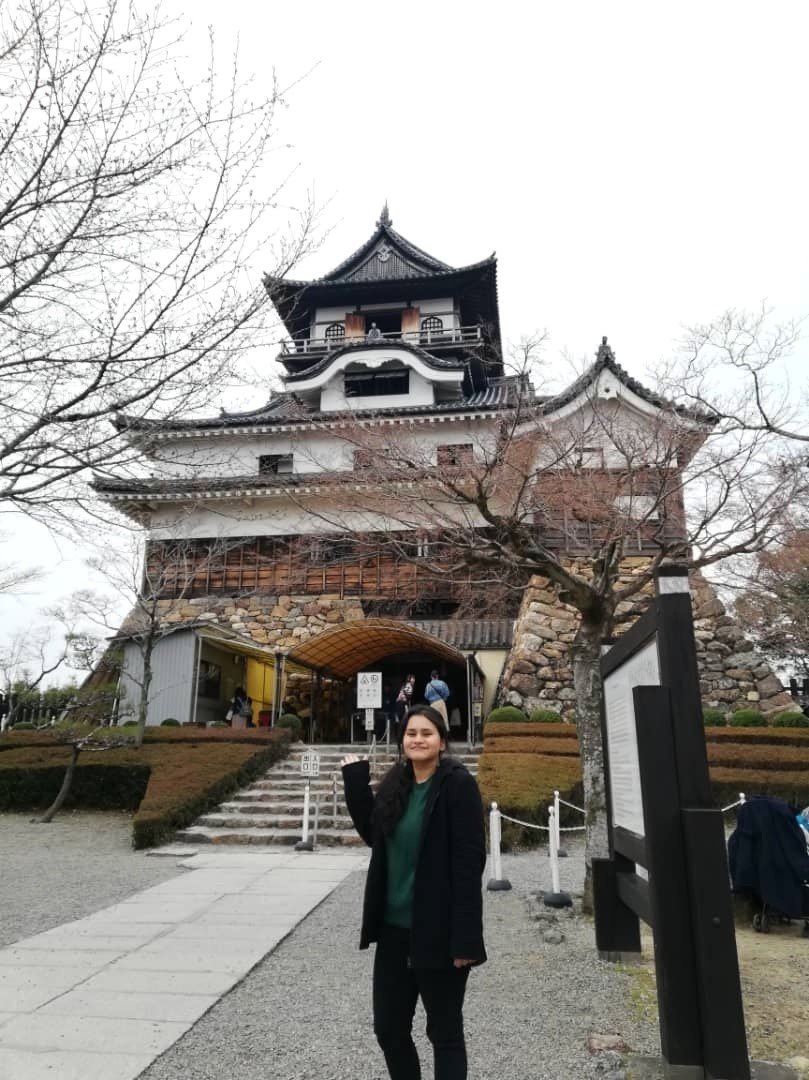 vol.10
Receiving the opportunity to intern in PRI, Kyoto University as part of their CICASP programme was extremely rewarding. I was interning under the supervision of Prof. Huffman, and along with his exceptional guidance I also had the chance to work in three different projects in which I developed laboratory skills pertaining to genetic analysis, DNA paternity testing, parasite analysis, and hormone analysis. In addition to getting a hands-on training on these technical skills, I also learnt a lot from the people with whom I worked and interacted. I am extremely grateful to this internship opportunity that not only gave me a valuable educational and academic experience, but also experiences that were exciting, enlightening, humbling, and most definitely, unforgettable. Can't wait to visit Japan again!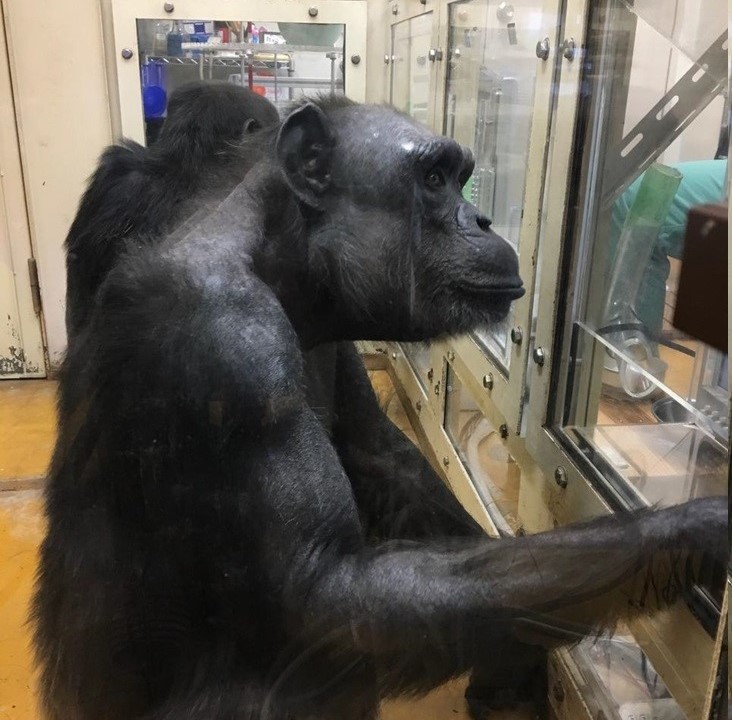 vol.9
It's an honor for me to have joined this internship program since it broadened my horizons a lot about both the research in KUPRI and the culture in Japan. And I learned a lot from my supervisor Prof. Tomonaga and other people here. This program enabled me to get in touch with the fantastic research about primatology with a financial support that can cover my basic accommodation here. It's very convenient and good for people especially students who are interested in the research in KUPRI and need a financial support. The peaceful life in Inuyama was very enjoyable, and people here were very nice, polite and friendly. If you are not a social person, doing research and discussing with people here will be very good, PRI is a good place for researching! Besides research, if you have chance, you can also make a plan for traveling nearby, to see the beautiful scenery and culture in Japan.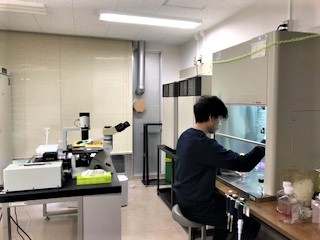 vol.8
While I live here I have two researches. Frist, I study the molecular biology to understand the evolutionary origin of by used Centromere Protein B (CENP-B), a protein involved in centromere formation, playing an essential role in cell division. With aimed to answer the question about the evolutionary origin of the CENP-B box. Second, I develop new transgenesis vector in human cells with transposon element system. To send two different genes in to one cell.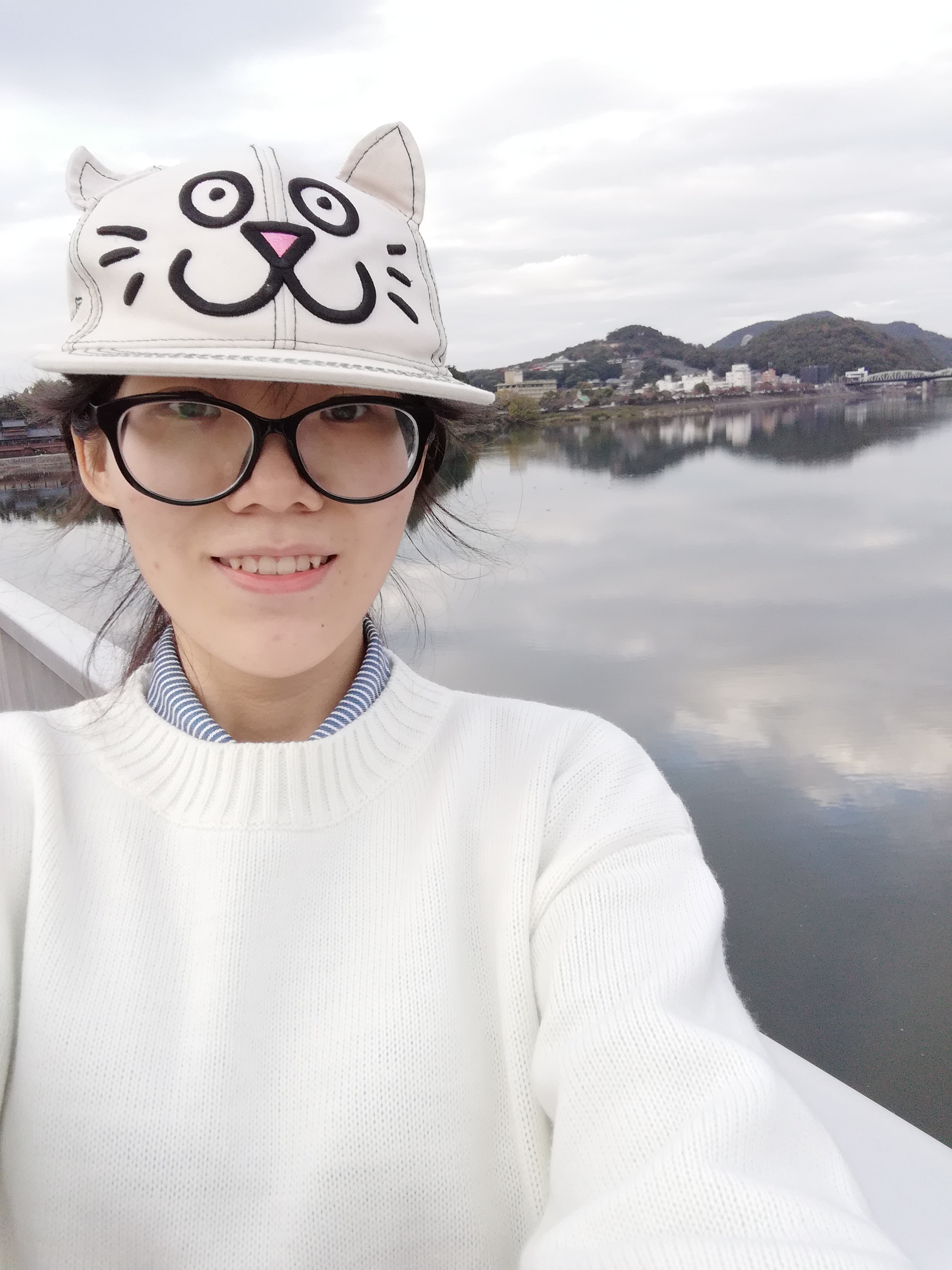 vol.7
I'd like to say having the chance to take the CICASP internship is really lucky.During my internship,I got to know some research which I didn't know before and had some chances to see how animals doing different tasks.Besides,I met some nice persons and made friends with them.I also experienced the real life in Japan and tried several Japanese food.Above all, it's really nice to have this enjoyable experience!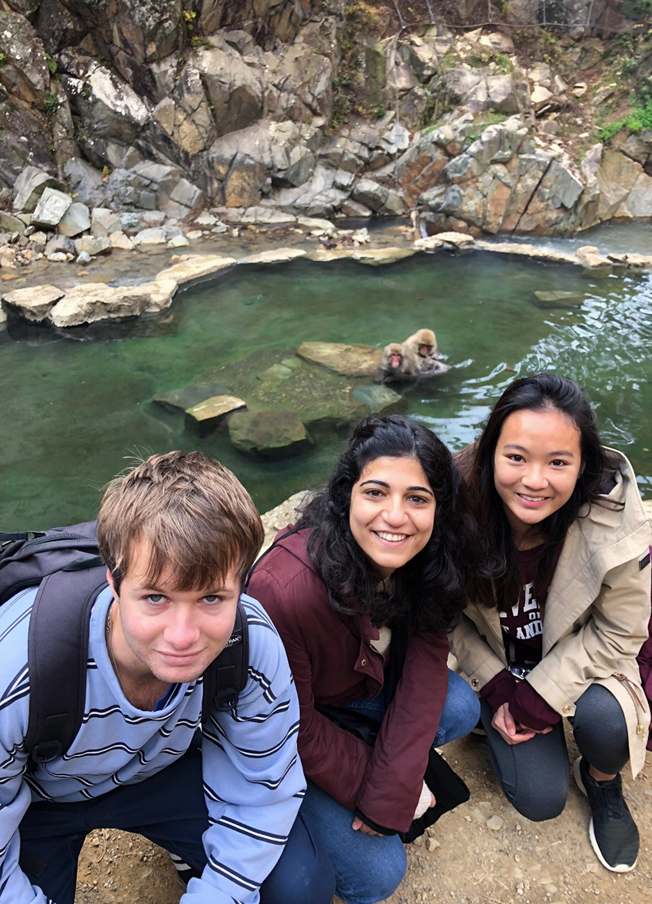 vol.6
What I have accomplished at PRI is beyond my original expectations and objectives. During my internship, I visited several labs of PRI. This had allowed me to gain realistic insights into the daily running and responsibilities of a researcher, as well as to learn about the different methodological approaches utilised to study primate cognition. I also had the unique opportunity to devise and conduct my own research on chimpanzee cognition under the guidance of experts in the field of primatology. Outside of work, I would spend my time travelling and participating in sports and social activities organised by the students at PRI. By immersing myself in the PRI community, not only was I able to embrace the Japanese cultural experience more fully, but I also had the opportunity to learn about other cultures, as PRI students come from a diverse range of backgrounds.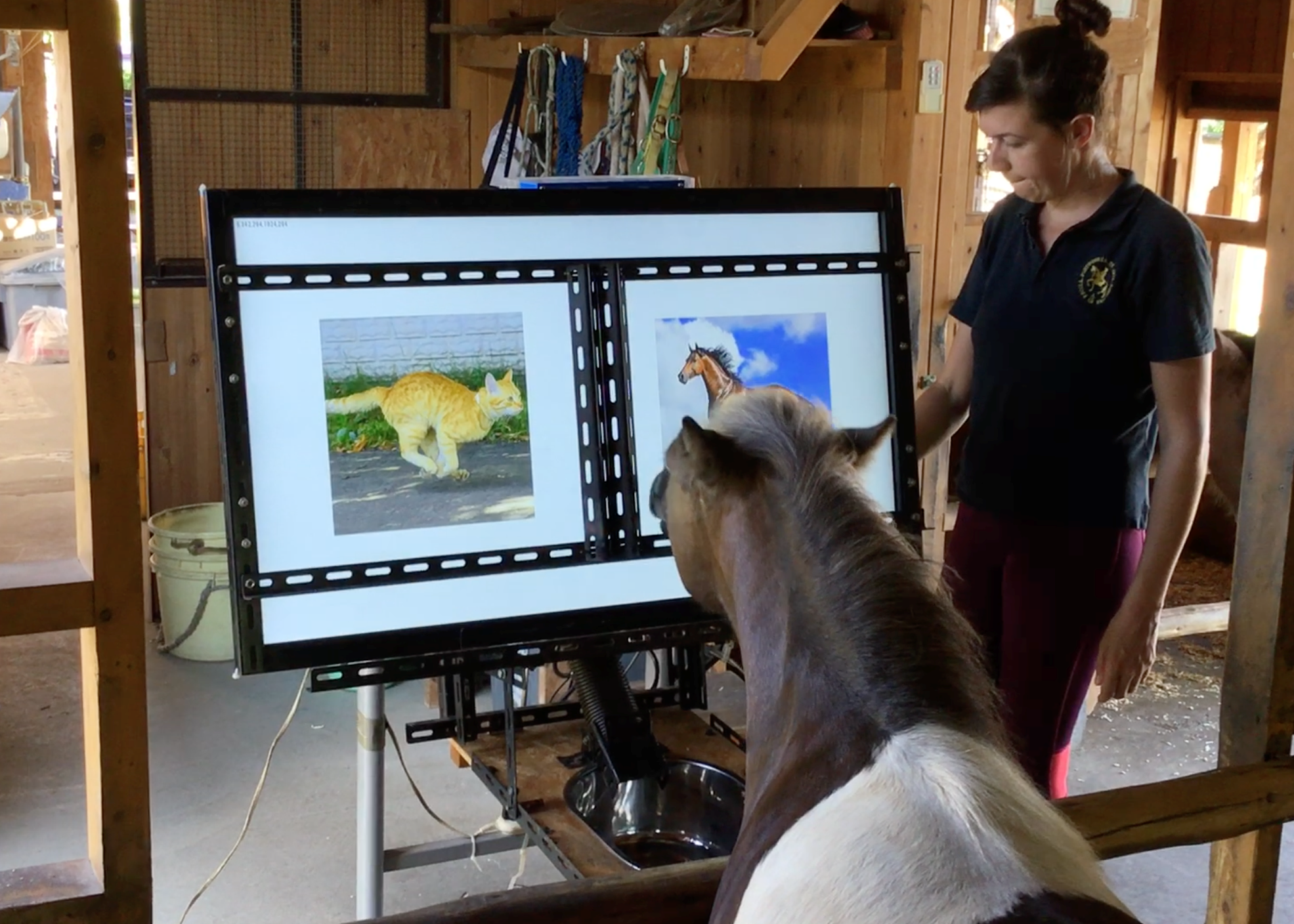 vol.5
This PRI internship has been for me a very enriching time in several ways. First it was the chance to experience the life in Japan during three months! Coming from Europe it is still a big exciting changing. Working with horses but first coming from an other field of research (arts) it was also very interesting for me to discover so closely how to conduct scientific researches in cognition with chimpanzees and horses. This experience opened me some new perspectives and I hope than I could soon help to build some new bridges between science and arts.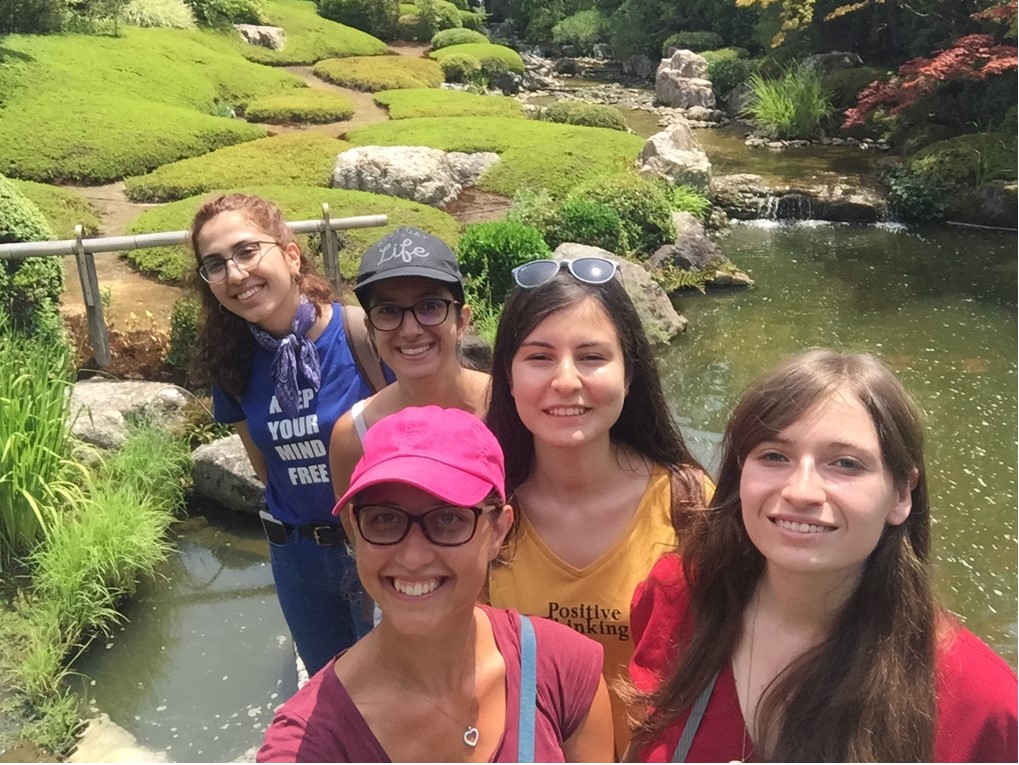 vol.4
As a medical student, I have lots of options for my future. Although being ambitious requires certain aims for the future, I could not decide yet for this. I will be a neurologist or a neuroscientist. Medical faculty can give you a chance to observe neurology part but neuroscience lab is not a common opportunity. PRI provided me this chance and I have observed very interesting experiments which I probably can not see in any other institutes frequently. Additionally I got chance to learn some requisities to be a researcher like being patient. Except from academy, my first abroad adventure was amazing and It is clear that I will not get excited as much as this again in any other country. Thank you very much for this amazing summer internship. I hope to visit Japan as soon as possible again.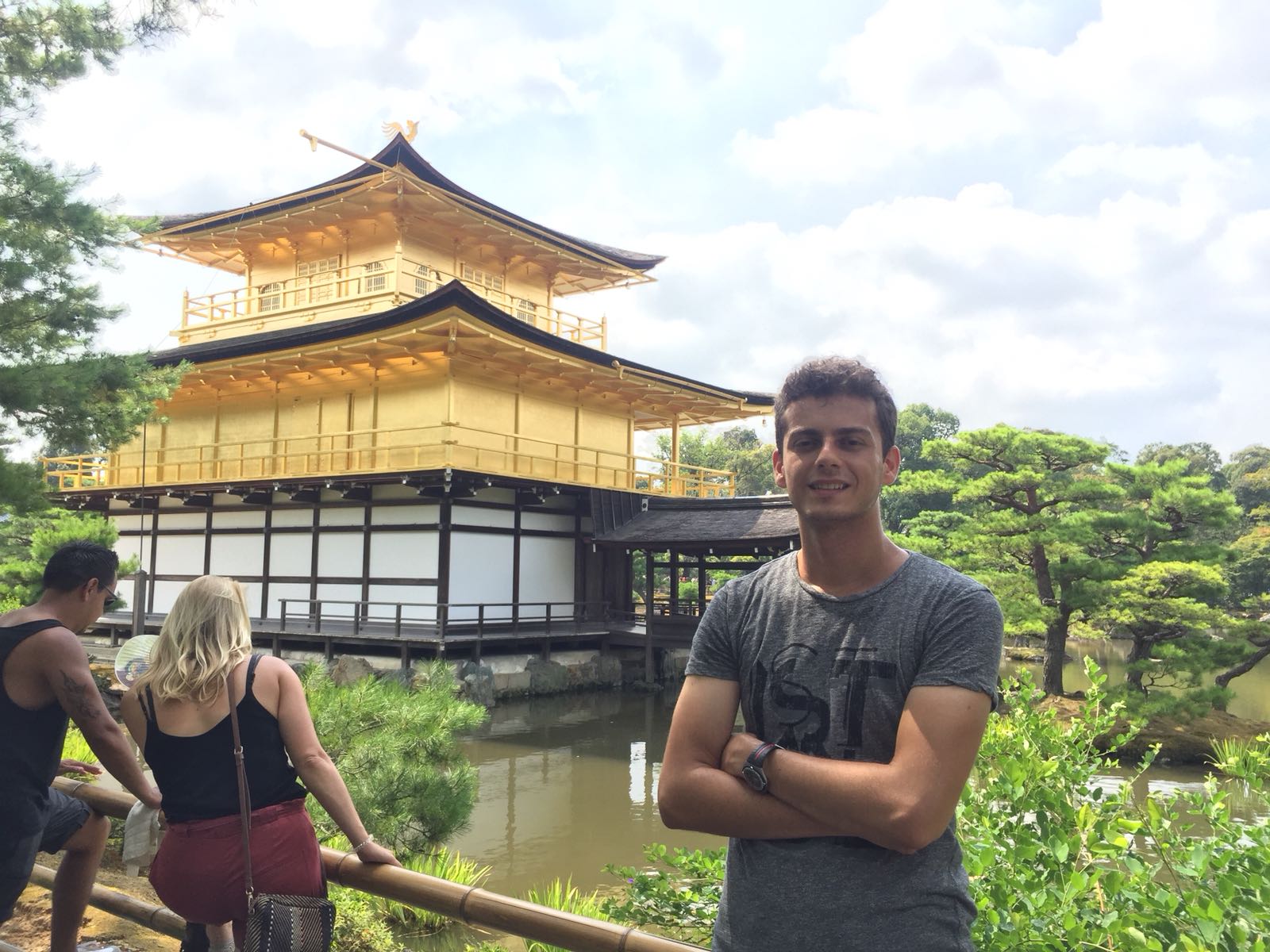 vol.3
I was 7 weeks internship student at Cognition and Learning Section in summer of 2018. In this internship, i had a research project about social behavioral of mice with serotonin or dopamine depleted. This internship was a excellent chance to see into background of clinic as a medical student. Also during this internship, we got an opportunity to meet with people around the world, who come to here in order to do research at same research field. It proved us not only good academic perspective but also cultural and intellectual opportunity thank to quite hospitable PRI.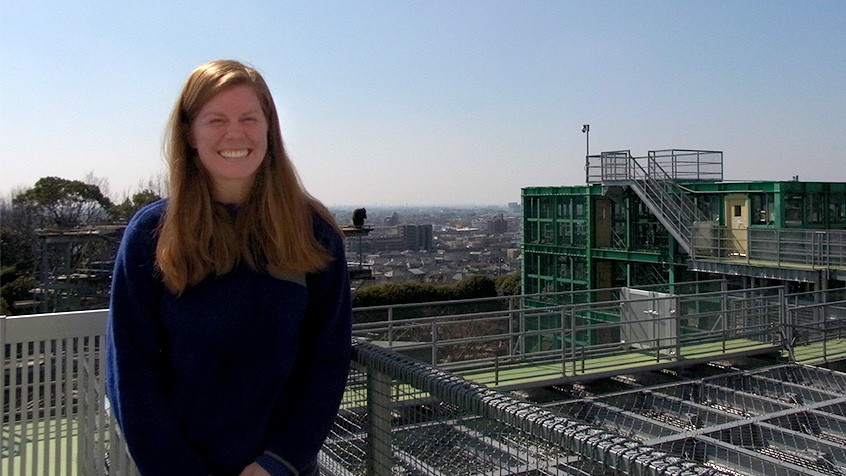 vol.2
The CICASP internship was a great experience. It provided me the unique opportunity to conduct cognitive research with chimpanzees in an exceptional facility and under the guidance of experienced researchers. Just as important, I was able to be part of an international community of researchers from a variety of fields, which enriched my knowledge of primates and informed my own research.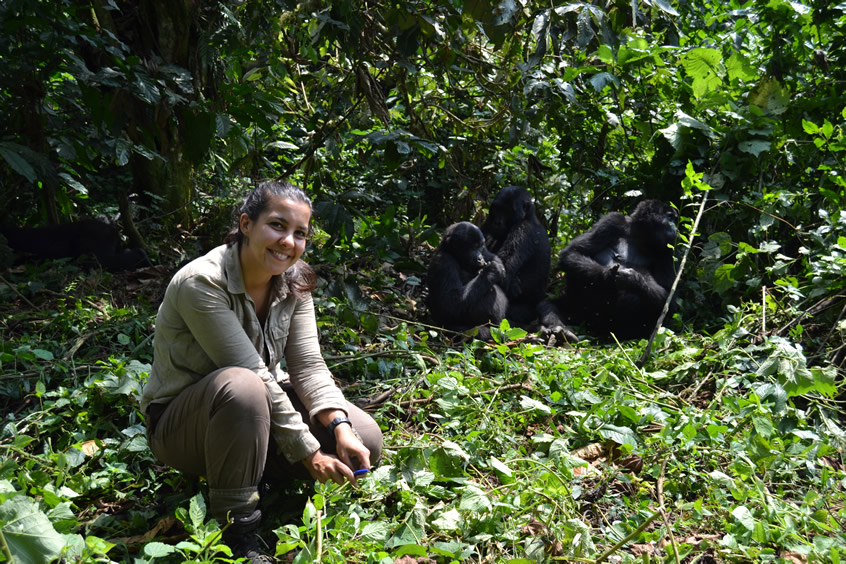 vol.1
My internship in PRI in 2015 was life changing! I participated in both laboratory and field work experiences, which provided me insights of the research "backstage" routine and work. I had the opportunity to work and learn from the world experts on Primatology and interact with young researchers with whom I could share experiences and doubts. My internship also opened the doors for my PhD project and, ultimately, my career as a researcher.