Accepting Applications for FY2023
We don't distribute application forms here without knowledge of the prospective host at our center(s).
The host is the one that will submit the application form on behalf of the applicant.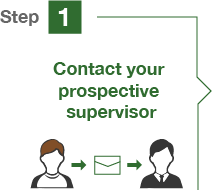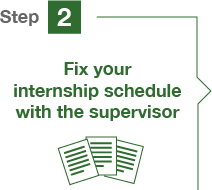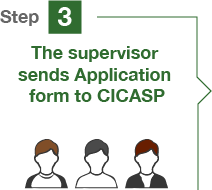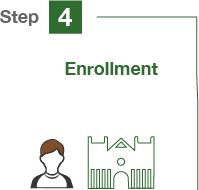 Center for the Evolutionary Origins of Human Behavior (EHUB)
The center promote a wide range of biological research exploring body and brain structures, molecular functions, brain functions and congnive abilities which provide a foundation of human behaviours.
Director, Professor

Neuroscience

Vice Director, Professor

Molecular Physiology

Professor

Virology, Laboratory Animal Science

Professor

Molecular Genetics

Professor

Biodiversity and Molecular Evolution

Associate Professor

Comparative Cognitive Science

Associate Professor

Biological Anthropology, Biomechanics

Associate Professor

Neuroscience

Associate Professor

Physical Anthropology

Associate Professor

Neuroscience

Assistant Professor

Comparative Cognitive Science

Assistant Professor

Stem Cell Biology

Assistant Professor

Neuroscience

Assistant Professor

Evolutionary Geneticsr

Assistant Professor

Laboratory Animal Science

Program-specific Assistant Professor

Paleontology

Center for Ecological Research

Associate Professo

Population ecology, feeding ecology of Asian primates

Assistant Professor

Genetic study on monkey breeding populations

The Kyoto University Museum

Professor

Evolutionary history of the Paleogene primates in East Asia

Assistant Professor

Biogeography, evolution, and phylogeny
Wildlife Research Center
The Wildlife Research Center of Kyoto University aims to promote scientific research and education on wild animals. Our three missions are 1) to conduct basic research on endangered and threatened species of wild animals, 2) to integrate different areas of science to create new disciplines applicable to field settings, and 3) to collaborate with zoos, sanctuaries, aquariums, and museums, etc, to promote environmental education among youths.
Director, Professor

Ecology and sociology of African great apes

Professor

Evolution of social structure of apes and humans

Professor

Comparative Cognitive Science
*Currently he is not accepting intern students

Professor

Genome Science, Conservation Biology

Professor

Marine mammals, Environmental dynamics

Associate Professor

Ecology and behavior of macaques and chimpanzees

Associate Professor

Infectious disease ecology & wildlife epidemiology

Associate professor

Ecology and social behavior

Assosiate Professor

Social cognition and evolution

Program-Specific Assosiate Professor

Human-animal interactions and Animal welfare

Assistant Professor

The ecology and behavior of chimpanzees and bonobos

Assistant Professor

Reproductive endocrinology for conservation of endangered species

Assistant Professor

Group living, cooperation and between group relationships